A recent Washington Post headline* shouted: "Kids are terrified, anxious and depressed about climate change." The article goes on to discuss the deep concerns many youth have about the world's future, and what they can do about it. 
I imagine you have seen this anxiety in the young people around you. At the Midwest Food Connection (MFC), we have one simple but powerful answer: Food! Teach children and youth to take care in what they buy and consume, in how they cook and plan their meals. 
MFC inspires young people and their families to deepen their relationship with food, to benefit their own bodies, their communities and the earth. Many topics, from cultural traditions to local foods to urban gardening—fill our educational palate. In 2017, we launched our Climate Conscious Cuisine curriculum, and find ourselves well prepared to help students in 2020. 
Every day, our educators fan out across Twin Cities schools, activating young minds and hands to learn more about food and to consider their choices. Of course, not everyone we teach has deep fears about climate change. But we notice that many, even in the primary grades, are quite sensitized. No wonder, then, that children are eager to try our Seaweed Salad recipe and learn how seaweed beds not only change carbon dioxide to oxygen, but also clean pollution out of waters. Little wonder they want to discover how to waste less in our Conserve Food Creatively lesson, loving the back beat in our "Yes, I can" rap.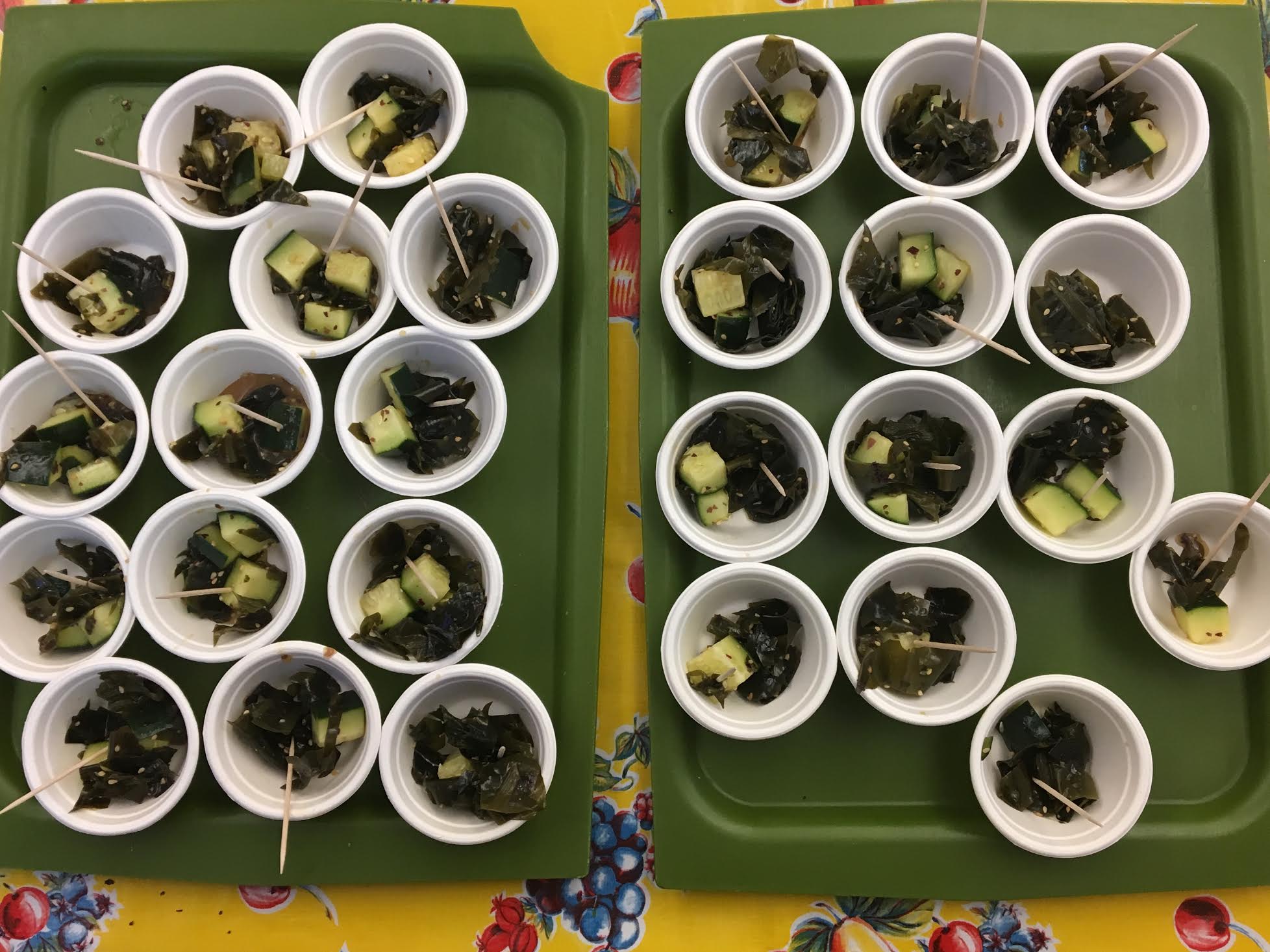 We know, as many other parents do, how much influence a child has in the home kitchen. This is especially the case if students come home from our school lessons advocating for more fruits and vegetables, and more scratch cooking. A recent 6-month-later survey showed that 55% of our students added a food from our teaching to their family's eating. Families can absolutely activate and support young people to take action on climate change right now.
Here are our four top picks which you and your young ones can put into action today!
Leftover soup—Check your fridge for a mix of veggies, grains, and meats. And let your kids add dried herbs of their choosing!

Fruit tea—Steep peels of bananas or mangoes for a delicious treat.

Seaweed salad—Fun to make and tasty (cf. sidebar)

Have your children choose 3 fruits or vegetables for consistent organic purchasing.
– – –
*National Weekly 2/16/20.